Vamp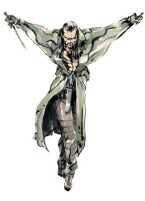 Vamp is the toughest member of dead cell.Hes romanian a wizard with knives. He might have been killed by raiden.
Fatman
Fatman was a mad bomber.built a atomic bomb when he was 10.he was killed by raiden.
Fortune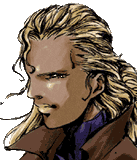 Fortune is invunerable to bullets.nothing can hit her.She was tricked into beliving that Solid Snake killed her father but he was killed by ocelot.She was also killed by ocelot.